Pop Week has arrived in The Sims Social which means another two new Ingredients have been thrown into the mix of Ingredients that can be obtained, collected and gathered in The Sims Social online Facebook game.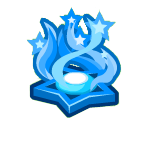 The New Ingredients include:
Dancing Shoes
Clear Platinum Records in your yard for a chance to drop or simply ask friends or gift one to your friends, if they accept it, you'll get one in return.
Star Power
Skill on the
Sim-Pop Trampoline Pool
for a chance to drop one or clear Disco Balls in your yard.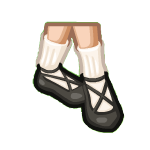 Other Ingredients that are required this week include:
Lighting Components
This is not a new Ingredient but it is very rare.
Skill on the
Sim-Pop Trampoline Pool
for a chance of one to drop
Clear Disco Balls in your yard for a chance of one to drop
The Sims Social as usual will be handing out helpful Ingredients that are needed in order to complete this week tasks Skill/Projects Items so keep checking back with us at The Sims Social Fansite for Freebies.
If your friends and Neighbours aren't sending you enough, you don't need to worry. All what you must to do is use extra energy and work on
Sim-Pop Trampoline Pool
and the
Be Boppity Bop
Athletic Skill Item where you can obtain and gather almost all Ingredients that you need for finishing the quest as well as the above methods. Here is a list of all the Ingredients that you can drop by working on the Skill/Projects Items this Pop Week:
Love, Entertainment, Nails, Buzz, Peach, Water, Water Bottle, Chisel, Black Granite, Hammer, Power Drill, Relaxation, Saw Lighting Components,Star Power
.
Do you know of any other tips to gain any of these Ingredients? Let us know by leaving a Comment below or by simply visiting our
Twitter
,
Facebook
,
Forum
or our
Chat Room
. Happy Simming everyone !